Domestic Violence
Our Five Pillars of Social Justice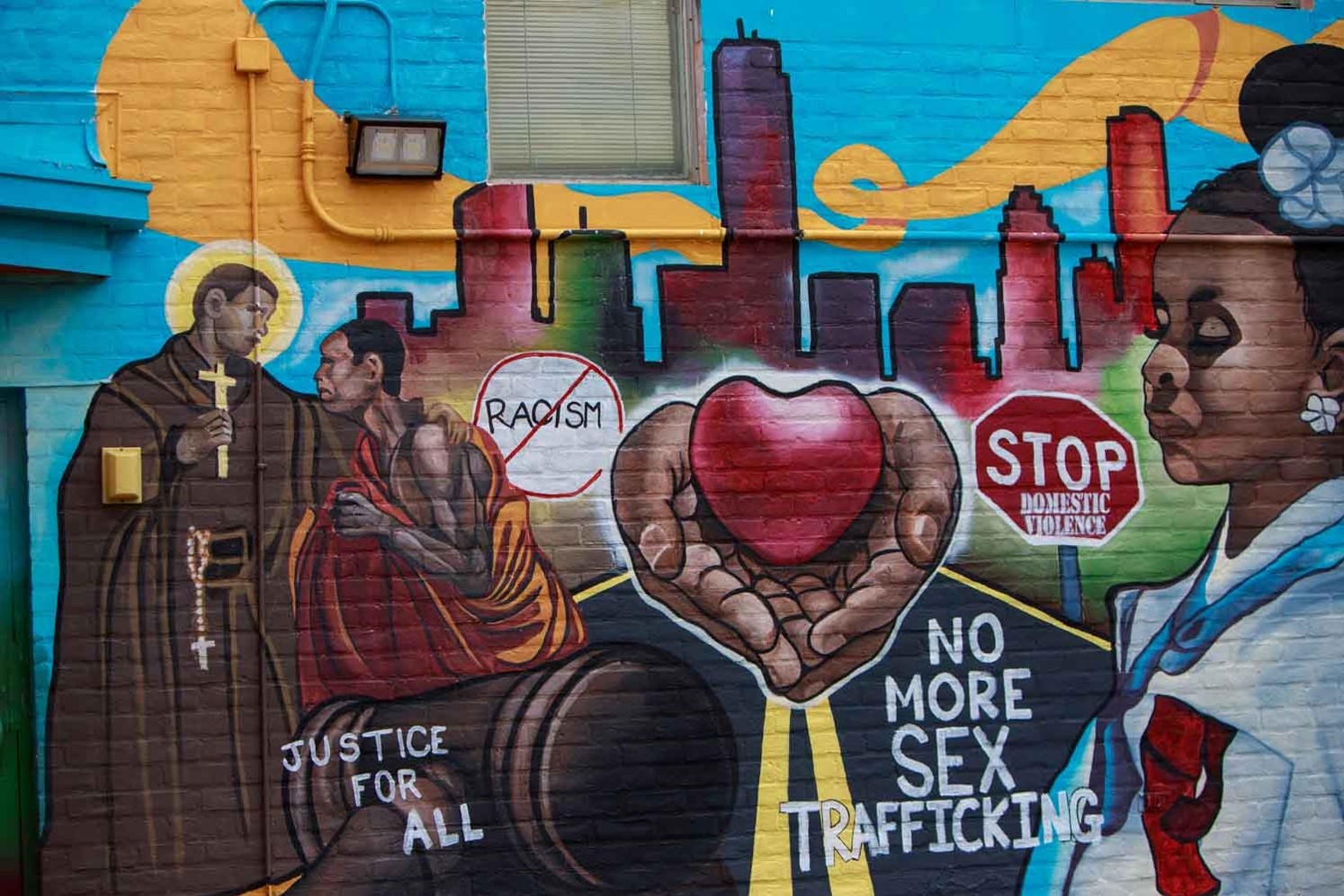 Return to the Social Justice Homepage
Domestic Violence Webinars Video Library
Intimate partner violence among African Americans is related to economic factors. Intimate partner violence among blacks occurs more frequently among couples with low incomes, those in which the male partner is underemployed or unemployed, particularly when he is not seeking work, and among couples residing in very poor neighborhoods, regardless of the couple's income.
In a nationally representative survey conducted in 1996, 29% of African American women and 12% of African American men reported at least one instance of violence from an intimate partner.
African Americans account for a disproportionate number of intimate partner homicides. In 2005, African Americans accounted for almost 1/3 of the intimate partner homicides in this country.
Black women comprise 8% of the U.S. population but in 2005 accounted for 22% of the intimate partner homicide victims and 29% of all female victims of intimate partner homicide.
Intimate partner homicides among African Americans have declined sharply in the last 30 years. Partner homicides involving a black man or a black woman decreased.

Source: https://blackdoctor.org/13338/domestic-violence-signs-statistics-black-women__trashed/


Almost half (47.5%) of American Indian/Alaska Native women, 45.1% of non-Hispanic Black women, 37.3% of non-Hispanic White women, 34.4% of Hispanic women, and 18.3% of Asian-Pacific Islander women experience contact sexual violence, physical violence, and/or stalking by an intimate partner in their lifetime. (CDC, 2017)
---
SUMMARY OF THE ISSUE
Domestic violence is violence or other abuse by one person against another in a domestic setting, such as in marriage or cohabitation. It may be termed intimate partner violence when committed by a spouse or partner in an intimate relationship against the other spouse or partner,
and can take place in heterosexual or same-sex relationships, or between former spouses or partners.

Domestic violence can also involve violence against children, parents, or the elderly. It takes a number of forms, including physical, verbal, emotional, economic, religious, reproductive, and sexual abuse, which can range from subtle, coercive forms to marital rape and to violent physical abuse such as choking, beating, female genital mutilation, and acid throwing that results in disfigurement or death. Domestic murders include stoning, bride burning, honor killings, and dowry deaths.
---
GOALS/OBJECTIVES
Educate the membership, parish and broader community on recognizing the situations and how to appropriately address domestic violence in their ministries.
Develop Resources (Local and National)
Devise Tool Kits of Workshop Ideas and Materials assisting local Councils and Courts with implementing educational programs and other projects.

---



ACTION STRATEGIES
Program Elements for 90-minute Workshop will include such topics as:

Defining Domestic Violence: Facts and Myths
Identifying the need for Clergy and Parish Staff education about Domestic Violence
Catholic Teachings on Marriage
Roots of Abuse and How to Help
Understanding the Cycle of Abuse
Scriptural context for pastoral care of abused and abuser

---