Gulf Coast District
GCD Website Menu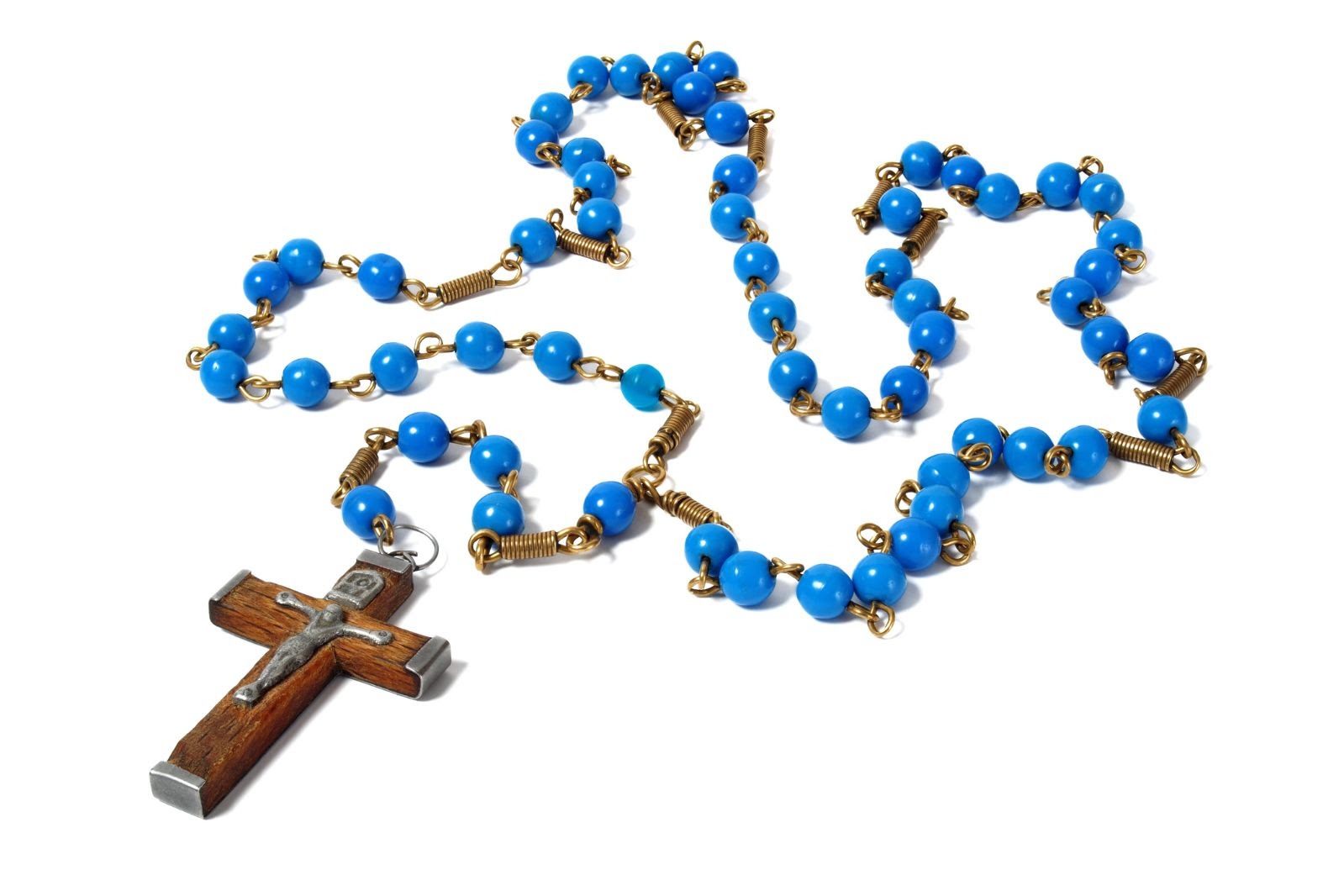 Pray the Rosary
Every Wednesday with KPC Unit 376
6:30 P.M. (EST.)
Dial-in 1-607-475-6333
Access code: 54023341
---------------
KPC, Inc. weekly Rosary
Thursdays @ 9pm ET
Dial-in 1-351-999-3082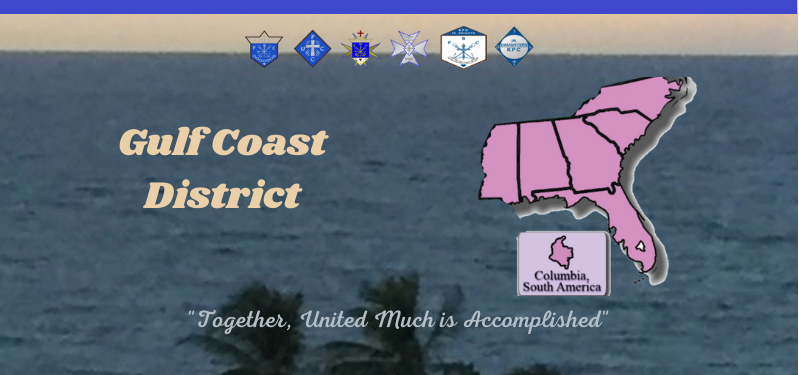 Welcome to the Gulf Coast District Official Website
The Gulf Coast District is comprised of seven (7) states - Alabama, Florida, Georgia, Mississippi, North Carolina, South Carolina, and South America-Colombia. We are part of a fraternal organization known as the Knights of Peter Claver, Incorporated. We are Roman Catholic men, women, boys and girls dedicated to service to God, our Church and our communities.
The Knights of Peter Claver are named for Father Peter Claver, a 17th Century Spanish Jesuit priest, later named a saint, who ministered to slaves in Columbia and pushed for the abolition of slavery.
We have divisions of men, women, and children. The men are known as Knights who belong to Councils. The women are known as Ladies whose units are called Courts. The boys and girls, ranging from ages 7 to 18, are known as Juniors. The boys are Junior Knights belonging to Junior Branches and the girls are Junior Daughters belonging to Junior Courts. Our membership is open to any individual who is a practicing Catholic and who have made their First Communion.
Prayerful Preparation - Prevents Poor Performance
--- Knight Fredrick Briers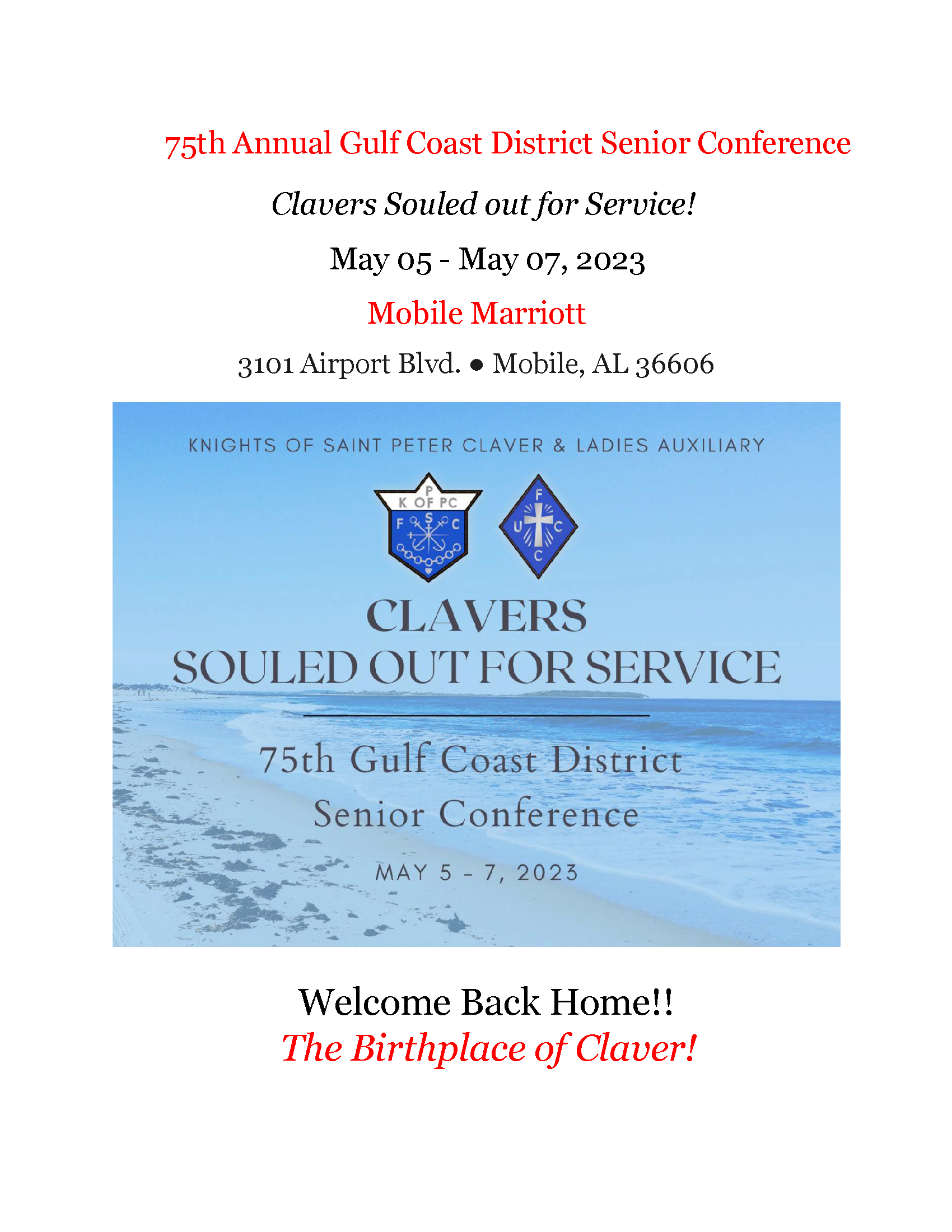 2023 Gulf Coast District Conference

Ladies Auxiliary

Highlights and Evaluations
We welcome your feedback so we can improve on next years conference.

Please click the link below or scan the QR code.
2023 Gulf Coast District Conference Highlights & Mass