Gulf Coast District
GCD Website Menu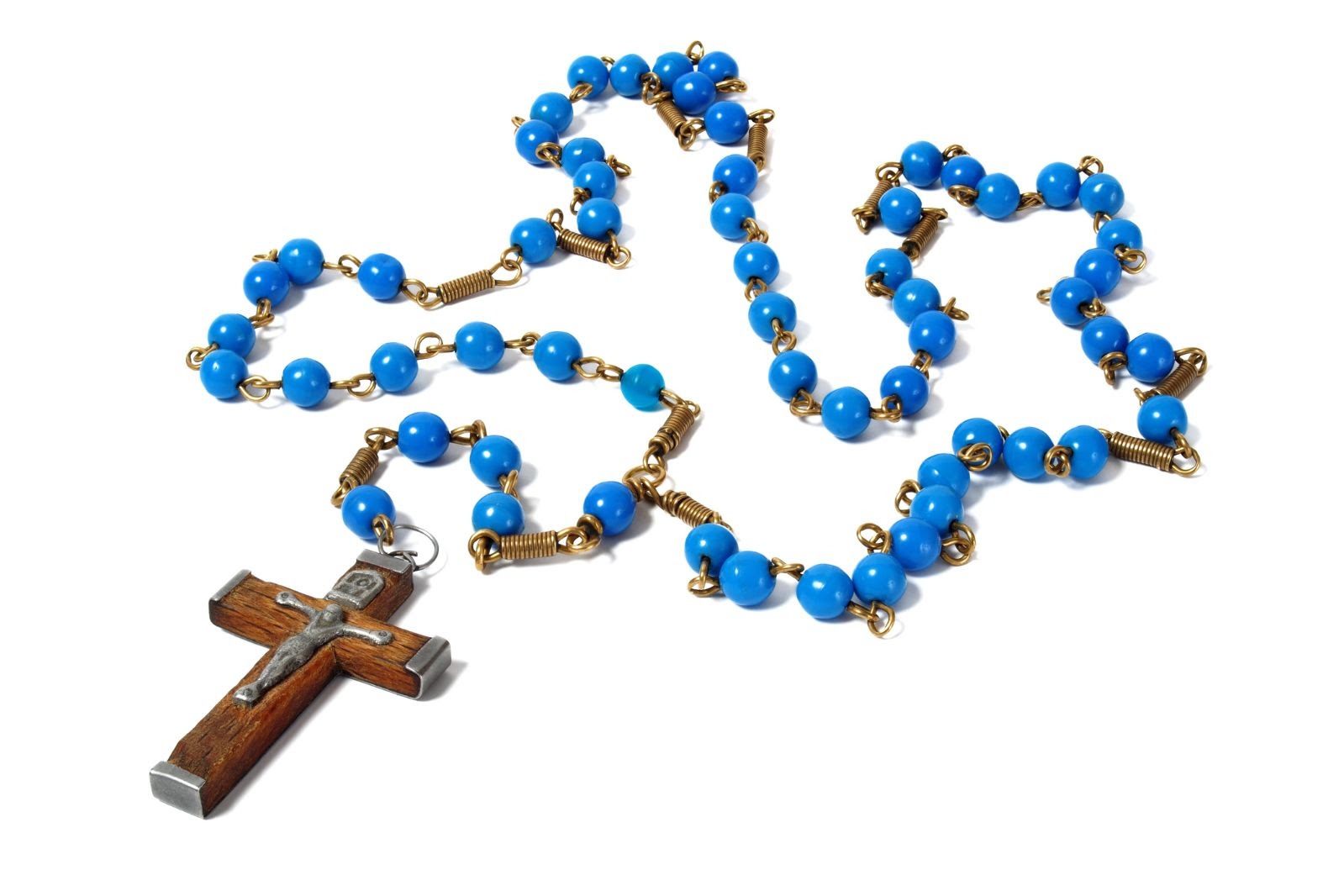 Pray the Rosary
Every Wednesday with KPC Unit 376
6:30 P.M. (EST.)
Dial-in 1-607-475-6333
Access code: 54023341
---------------
KPC, Inc. weekly Rosary
Thursdays @ 9pm ET
Dial-in 1-351-999-3082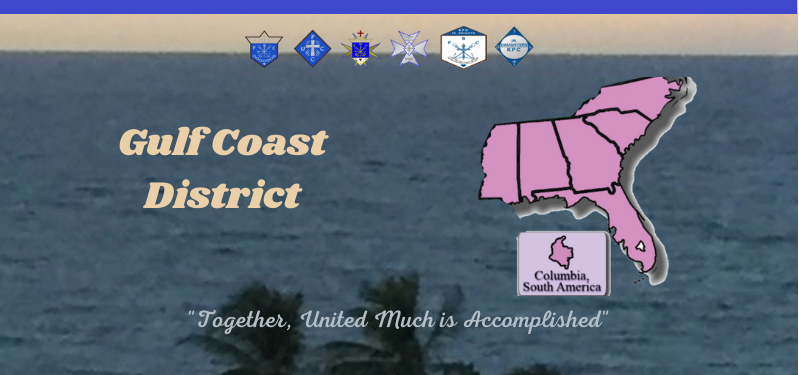 Welcome to the Gulf Coast District Official Website
The Gulf Coast District is comprised of seven (7) states - Alabama, Florida, Georgia, Mississippi, North Carolina, South Carolina, and South America-Colombia. We are part of a fraternal organization known as the Knights of Peter Claver, Incorporated. We are Roman Catholic men, women, boys and girls dedicated to service to God, our Church and our communities.
The Knights of Peter Claver are named for Father Peter Claver, a 17th Century Spanish Jesuit priest, later named a saint, who ministered to slaves in Columbia and pushed for the abolition of slavery.
We have divisions of men, women, and children. The men are known as Knights who belong to Councils. The women are known as Ladies whose units are called Courts. The boys and girls, ranging from ages 7 to 18, are known as Juniors. The boys are Junior Knights belonging to Junior Branches and the girls are Junior Daughters belonging to Junior Courts. Our membership is open to any individual who is a practicing Catholic and who have made their First Communion.
Prayerful Preparation - Prevents Poor Performance
--- Knight Fredrick Briers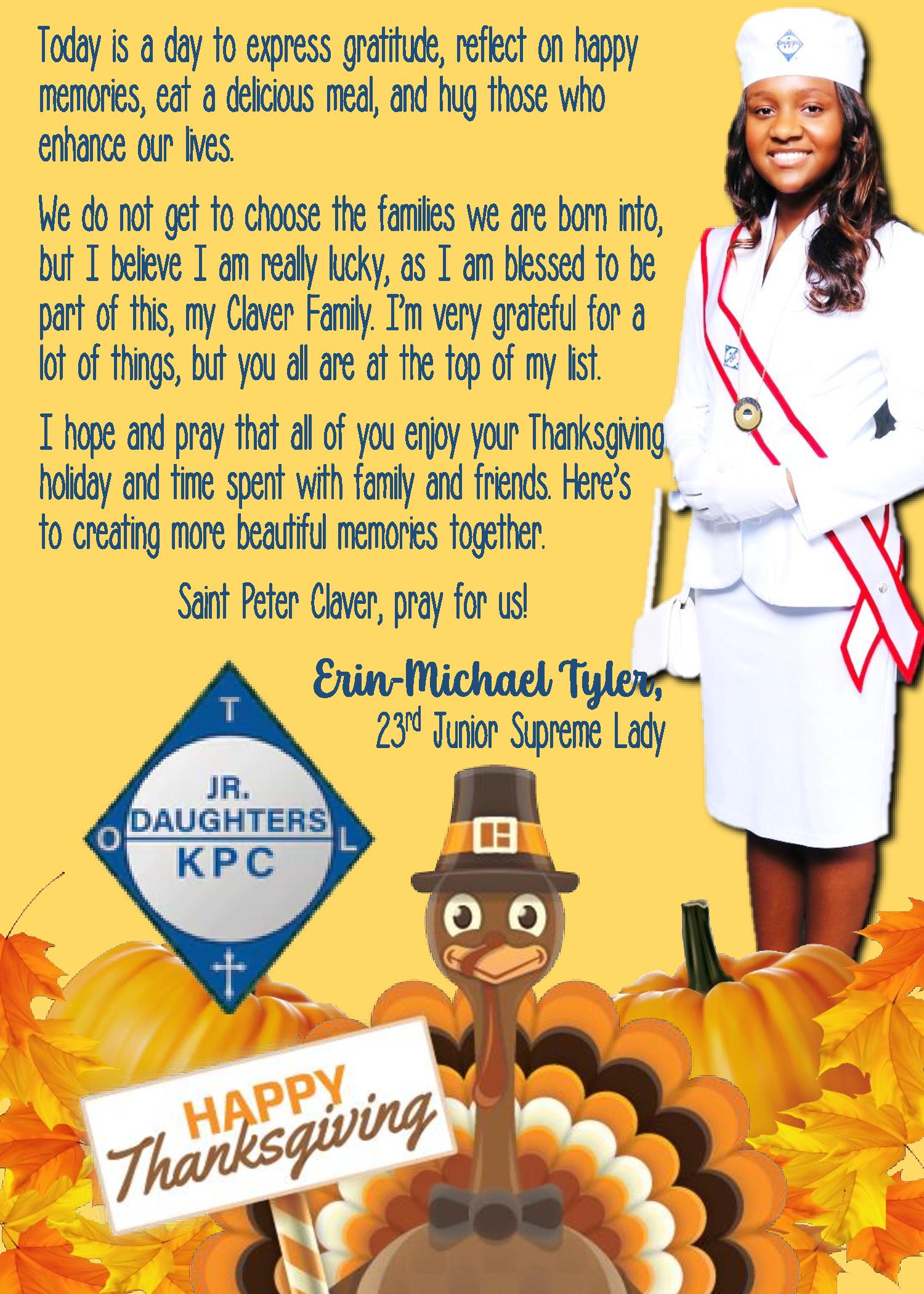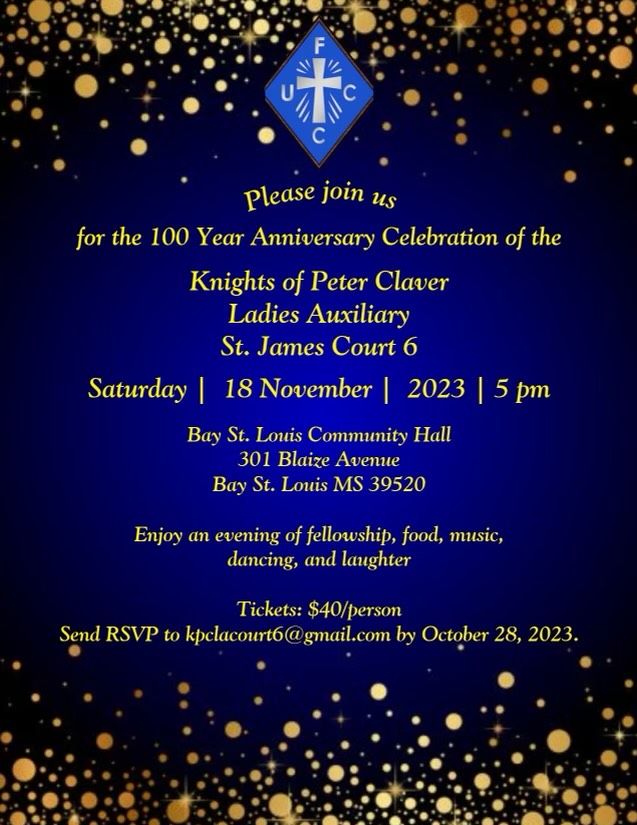 Welcome Unit 411 - Our Lady of Consolation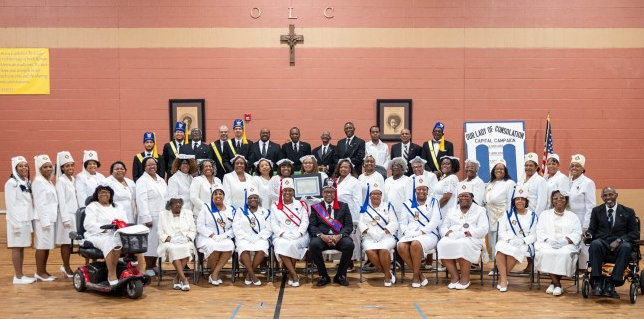 Knights of Peter Claver established the first Collegiate Unit in Georgia
Welcome Archbishop James P. Lyke Collegiate Council 413 and
Sister Thea Bowman Collegiate Court 413
---
The Knights of Peter Claver and Ladies Auxiliary Unit #376
Most Blessed Sacrament Catholic Church, Atlanta, GA
Celebrates 20 years of Claverism,
"Grace upon Grace"

KPC Court and Council members from Unit #376 hosted a luncheon to honor the charter members and give recognition to those ladies that have served over 15 years in our Noble Order.
The guest speakers were KPC Knights who blessed us, educated us and challenged us to be advocates in the community outreach on the southside of Atlanta. Fr. Urey Mark from the Atlanta University Center / Lyke House Catholic Center was our first presenter who shared with us that our "grace is sufficient for you". Fr. Bruce Wilkinson shared a virtual video of his presentation describing his efforts in working with GCD Deputy Jackie Elly (at the time) and others to help establish the Knights of Peter Claver in the Atlanta area (see the details in the video below). Followed by Most Blessed Sacrament current Pastor, Fr. Desmond Drummer who challenged the KPC Unit #376 members to lead the way in the community outreach activities.
CONGRATULATIONS and WELCOME!
Joint effort of the reactivation of St. Jude Court 148 and
Senior ladies initiation - Fr. Manuel Williams Court 345